Welcome to Bagpipe Central. Thank you for taking the time to use our website to list your Bagpipe, Drum and Uniform items.
Since launching the website in January of 2021, many people have asked us, who created this website? Here's our story.
The people behind Bagpipe Central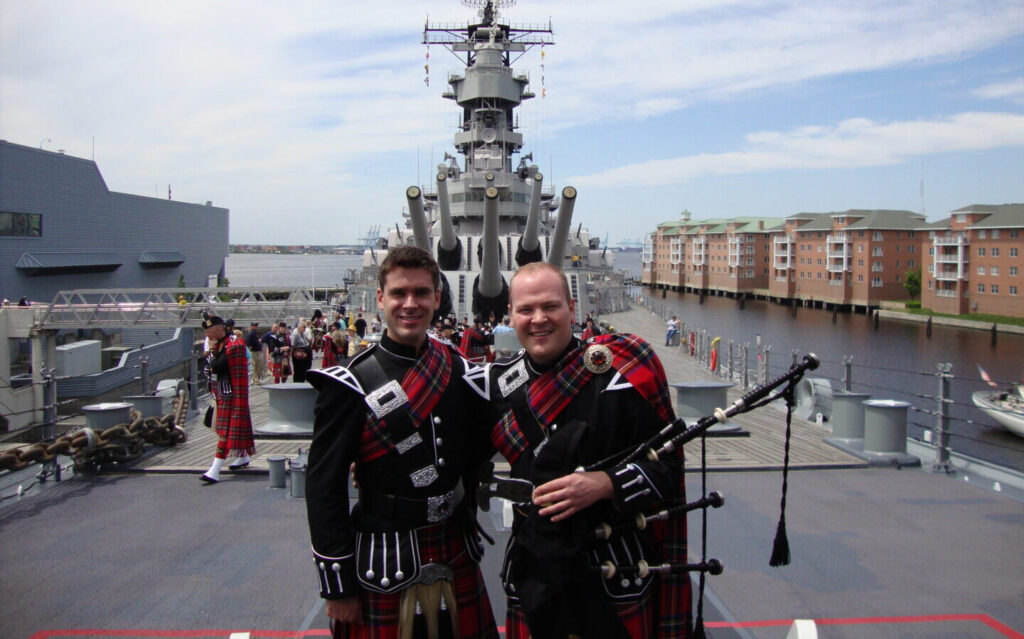 Nathan Mitchell and Kyle Campbell, both pipers from Manitoba, Canada have played with the Winnipeg Police Pipe Band for many years and even worked together, which led to many piping related conversations at the drop of a hat. After a great deal of discussion on the subject, the two partners began building Bagpipe Central in 2020 and launched the site in early 2021.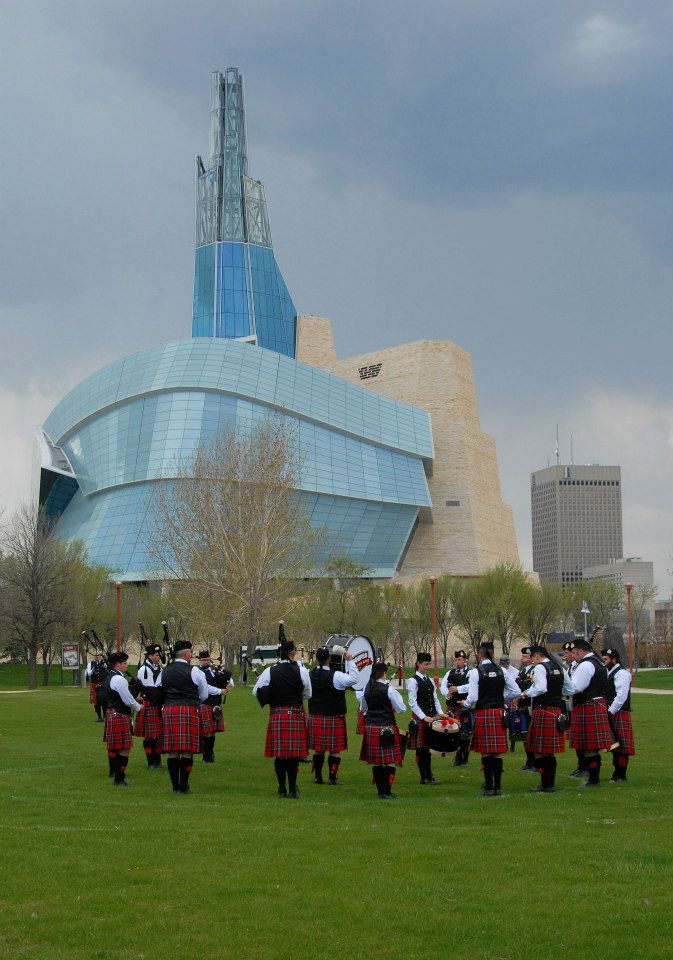 Kyle's graphic design skills led to the look and feel of the site, while Nathan built the structure in the backend that supports the website, all the while making it specific to the needs of the piping and drumming community.
Nathan Mitchell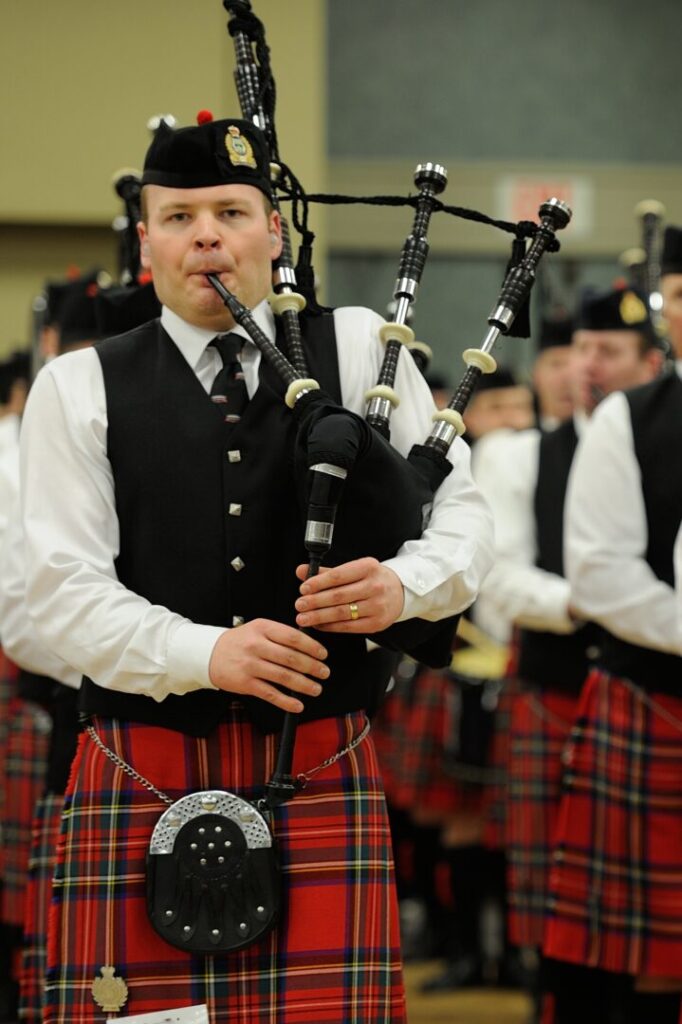 Nathan's piping instruction began with PM Donald Morrison (a close relative) at age eight. At age ten, he joined the Lord Selkirk Robert Fraser Memorial Pipe Band. After aging out of the youth organization, he joined the local St. Andrew's Society Pipe Band in 2003. The following year he took his cousin (also a piper) up on an offer to move West and joined the Alberta Caledonia Pipe Band under PM Alex Macintyre; and later PM Jamie Gattinger.
Nathan was a guest player with the City of Blacktown Pipe Band in Sydney, Australia. While down under he took part in the "Evening of Piping" recital series and placed runner up in the Silver Medal Class at the R.U. Brown Piobaireachd Society Invitational Contest in Adelaide, SA. Nathan has been a member of the Winnipeg Police Pipe Band since then and remains in his hometown today.
In 2015, Nathan published the music books "The Winnipeg Collection" (volumes 1 & 2) as a fundraiser for the Canadian Mental Health Association.
Kyle Campbell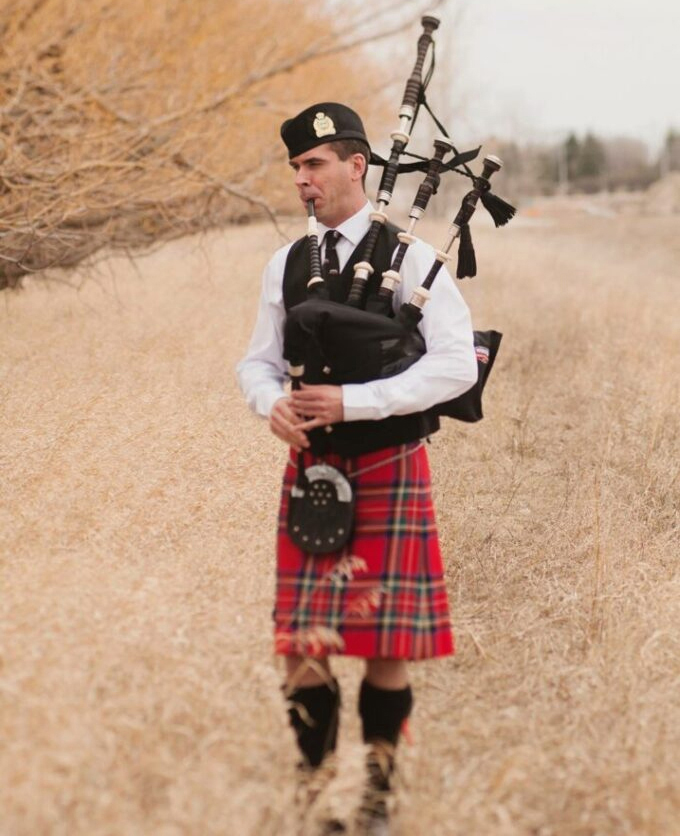 Starting out at the age of 12, Kyle quickly caught onto the pipes and within a year he began to take tuition from PM Tommy Thompson and PM Bill MacLeod, both Pipe Major's of the Stirling Centennial Pipe Band (G2 & G4). Further instruction from PM Don Morrison and Matt MacIsaac helped improve Kyle's piping skills. For the past 25 years, Kyle has been a member of the Winnipeg Police Pipe Band (G2), from Manitoba, Canada. The band has traveled extensively throughout North America to play in performances and competitions.
In 2012 Kyle designed and patented the worlds first Tunable Bagpipe Chanter. Working with McCallum Bagpipes, the innovative new instrument was released to the market at the 2014 World Pipe Band Championships. He continues to play and sell the Campbell Tunable Bagpipe Chanter.
A Strong Friendship
These two pipers were very fortunate to have played together in the Winnipeg Police Pipe Band for many years where they played at hundreds of events, both with the pipe band and as soloists. Eventually they found themselves working for the same company, often caught up in many pipe band related conversations, which ultimately led to the creation of Bagpipe Central. Interestingly, the company which they worked for had a great affinity for their Scottish roots, which left an open invitation for Nathan and Kyle play at most business gatherings.
We hope you enjoy the website
This website is made for pipers by pipers, so please take a look around the site and let us know what you think of it. Do you have some good ideas that we should incorporate? Please, let us know.

Need help or have questions?
If you have any questions about our website, would like help listing an item or submitting an appraisal request please send us an email
Good luck with your sale! Start listing for FREE.